The 2015 Chicago Drum Show
interviews are here now...
Jim's latest interviews with America's
foremost vintage drums collectors
are posted below...with the most recent
added at the bottom of the page.
Just scroll down to see what's new...
The 2015 Chicago Drum Show

Jim Messina's Vintage Drums Talk.com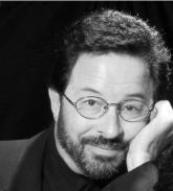 All of Jim's interviews from the 25th Annual Chicago Drum Show
have now been posted...scroll down the page to see what's new.
Jim interviews Chicago Drum Show
organizer Rob Cook about this year's
25th Anniversary show.
Jim discusses the one-of-a-kind drum
Adrian Kirchler handcrafted for the
25th Anniversary show together with
Adrian and the drum's new owner,
Bob Campbell
That's all folks!
Look for Jim to return to the 2016 Chicago Drum Show...
Jim discusses the vintage drum
aspect of the CDS with collectors Joe
Luoma and Mike Corotto. Featured is
a 1936 Ludwig & Ludwig Silver
Anniversary Black Beauty and a sneak
look at a 1930s Slingerland Duall
snare drum.
Jim gets the inside story from Jeff
Ryan about the Slingerland Duall
snare drum Jeff displayed at the show.
Jim interviws Don Bennet, JD
Anzelone, and Randy Rainwater.
Jim takes a look at Tom Piorek's
incredible Buddy Rich snare drum
collection display at the 2015 show.
Jim gets a look at Larry Mathews
display and conducts a sit down
interview featuring his rare 1920's
Slingerland Black Beauty snare drum
Jim takes a look at Mark Cooper's
booth at the 2015 show.
Jim interviews Jim Catalano of
Ludwig, top drum collector Tony Lewis
and Mike Downing of Downing Drums.
Jim visits the Joe Luoma booth to see
the "Four Seasons" of Camco Drums
on display.
Jim presents veteran vintage drum
collector Chuck Scalia and the
amazing pieces he brought to
this 25th Anniversary Show
Jim visits with Tom Osborne
creator of "Brushfire" brushes.
Jim catches up with Bill Ludwig III who
was introducing the new wood shelled
version snare drum of the WFL III line.
Jim discusses the upcoming relocation
of the Chicago Drum Show to the
Odeum in Chicago with collector
Dave Brown.
Jim talks with collector Mike Curotto
about a special drum restoration and
other acquisitions he's recently made.
This is Jim's final interview from the
2015 Chicago Drum Show. Jim talks
with collector "Choppy" about the "Tom
Mills Drum".