Jim And English Collector
Dave Brown Introduce The
2010 Chicago Drum Show

The 2010 Chicago Drum Show


We were able to interview many vintage collectors and interesting people at this event.
Please send feedback, comments or questions to
savoldi1@aol.com
Jim Messina's Vintage Drums Talk.com
Jim Talks to Super-collector
Bun E Carlos About His
Pink Oyster Year and How
To Start A Collection
Jim Talks to Chuck Scalia
About His Amazing 1941
Top Hat And Other Sets
Mike Curotto Does It
Again!
Very Rare Snare Drums
The Largest Drum In The
World - Purdue University
Eight Feet Tall!
Jim Talks To The Masters:
Rob Cook, John Aldridge
and Mike Curotto
Dave Brown's
Big Surprise!
Joe Luoma Dazzles Us In
The Vintage Drum Community With
His Spectacular Collection
Camera: My twin Brother, Dr. John Messina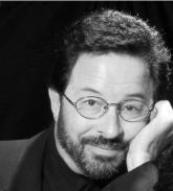 Jim Talks To Mark Cooper
About His "Half-Badge" Era
Radio King