Once you get bitten by the vintage drum bug...it's all over.

We encourage beginning and youth collectors to enjoy our passion. This page is dedicated
to those instruments and people who are starting out with future vintage drum collections.

Click on the screen below to view a greeting from Jim
Gary Lesher and his
"Fleetwood Mac"
Snare Drum
Nicholas White, Chicago, IL.
Photos and comments used with permission
I'm a classical percussionist performer from Boston University. I'm 22 years
old and I've been collecting since Dec. 2009.
I started collecting when I acquired an extremely rare Ludwig & Ludwig bass
drum that was cataloged only once in 1935 as the "Ludwig 'Super' Bass drum",
a heavier built mahogany trap set drum with a unique decorative inlay. I set
out to restore the drum myself and built it into a 20's/30's era trap kit.
Collecting Ludwig & Ludwig items of this era has since become something that
I think about almost every living second of my day and it's become a HUGE
addiction!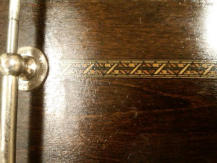 Click on any photo for a larger version.
Jim Messina's Vintage Drums Talk.com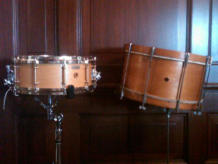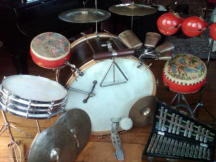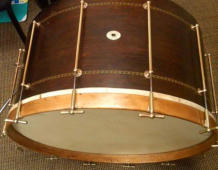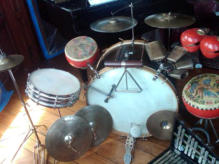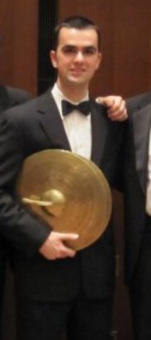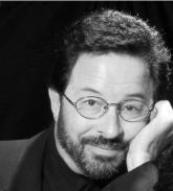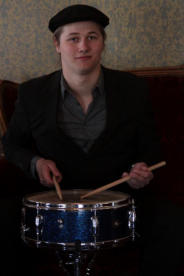 Pieterjan Colson, Belgium
Photos and comments used with permission
Click on any photo for a larger version.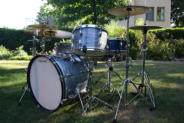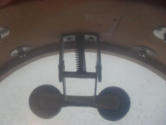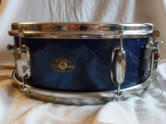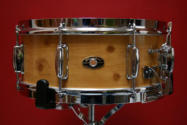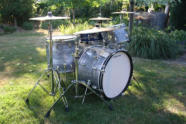 I am Pieterjan Colson, 18 years old and I live in Belgium. I've been drumming for over 10
years. I play and listen to blues and jazz. Currently I play in a blues band. I'm studying
Social Works at the "Katholieke Hogeschool Leuven".
The "vintage drum microbe" got me around three years ago. It all started with the blue
sparkle Slingerland snare, a Student deluxe model from 1964. I bought it on the Internet.
I had a vintage snare, now I wanted to have a vintage drum. Because I am a student I had
to spare for the money. At last, last summer I bought a 'pre-serial' Slingerland blue ripple
jazz set from 1962. It's sound is AMAZING!
I also have a Slingerland custom made Radio King. The story goes that this Radio King
snare drum was owned by Gene Krupa and that he later passed it on to Barrett Deems.
The knotty pine wrapping was a design by Gene Krupa to match his basement paneling.
The only flaw is that Barrett Deems had changed the clamshell strainer into a three-point
strainer which made some extra holes. Nevertheless, a real collector's item, I think. I am
very proud that I have this snare drum.
It's maybe not a very big collection, by my love for vintage drums is enormous. Hopefully I
get the chance to collect some other beautiful vintage drums in the near future.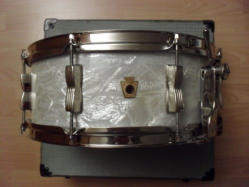 Pieterjan's Newest Addition:
WFL 'Ludwig' Buddy Rich Super Classic
(5.5/14") in White Marine Pearl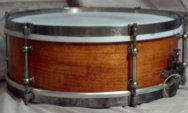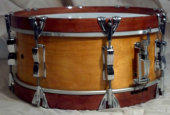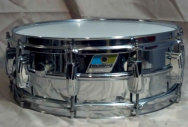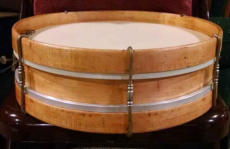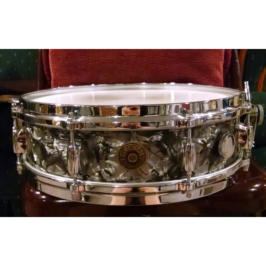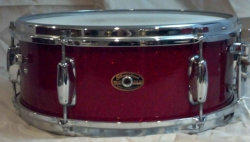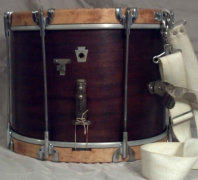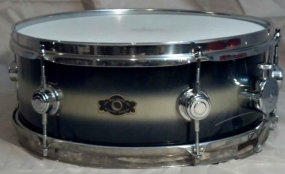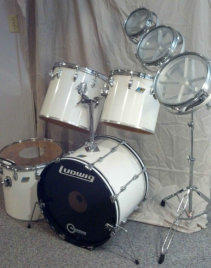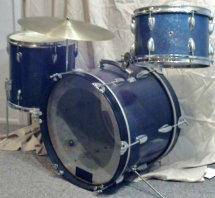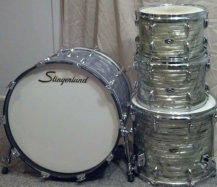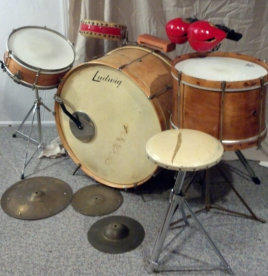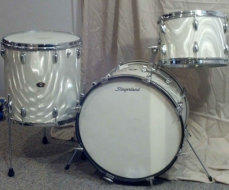 Collection of 18-Year-Old
Jon Blanchette
Hi Jim,
My name is Jon Blanchette. I am 18 years old and live in Rhode Island.
I've been collecting and restoring new and vintage drums for about 3
years. I always watch your videos on YouTube so I checked out your
site. When I came across the "New Collectors" page I got extremely
excited because I've been trying to find means to share my collection.
Here are some pictures of my vintage drums, most of which I have
restored myself.
Hope you enjoy,
Jon