The 2012 Chicago Drum Show
was bigger and better than ever!
This video plays automatically on entry to this page -
you can click on it to stop play
The 2012 Chicago Drum Show

Jim Messina's Vintage Drums Talk.com
Camera: My twin Brother, Dr. John Messina and my nephew Christopher Messina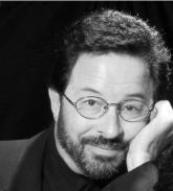 Jim interviewed all the high level vintage drum collectors that converged from around the
world on the small town of Saint Charles, Illinois, to share their enthusiasm for vintage
drums at this year's show and you can see them all RIGHT HERE...
Jim presents Dave Brown with
reproduction wooden drum stand
Mike Curotto shows Jim his latest
addition to his collection
Jim talks to Weird Al Yankovich
drummer Jon "Bermuda' Schwartz
Tony Lewis shows Jim his new
additions to his drum collection.
Chuck Scalia shows Jim several
drum sets he brought to the show.
PART I:
Roundtable discussion with Bun E. Carlos,
Mike Curotto, Mark Cooper, Dave Brown,
Joe Luoma, and "Peanut"
Jim interviews Joe Luoma
at the show.
PART II:
Roundtable discussion with Bun E. Carlos,
Mike Curotto, Mark Cooper, Dave Brown,
Joe Luoma, and "Peanut"